Lawn Maintenance - Aeration, Seeding, Mowing, Trimming & Rolling - Medina, Lyndonville, Albion, Middleport, Gasport, NY
Landscaping Maintenance & Lawn Maintenance Medina, Lyndonville, Albion, Middleport, and Gasport, NY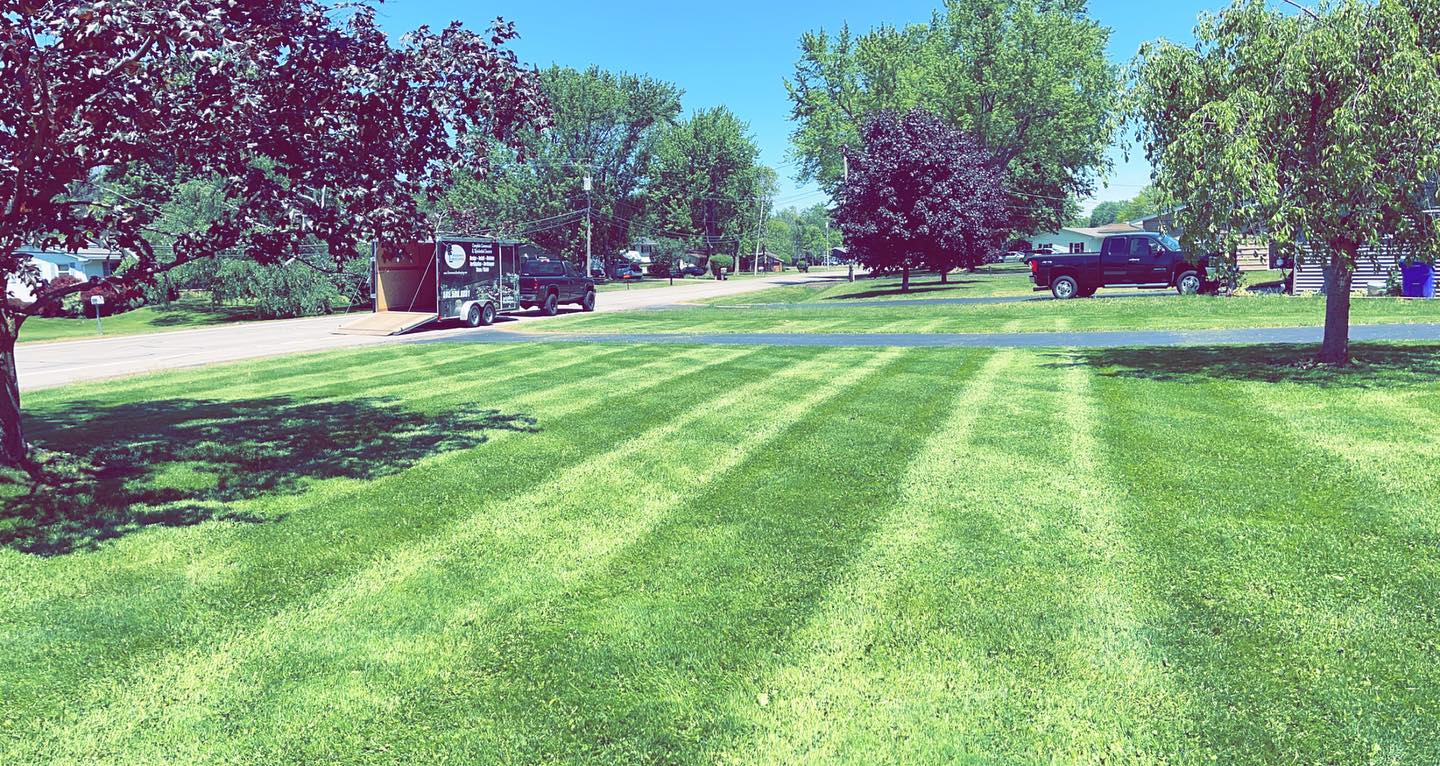 There's nothing like a freshly mowed lawn, perfectly pruned hedges and a layer of mulch to optimize the appeal, status and value of your property. Unfortunately, keeping up with the demands of the lawns, gardens and walkways takes a great deal of time, effort and expense. The job can quickly turn into a burden and get neglected. Houseman's Landscaping is your convenient, affordable and rewarding solution in Orleans County & Niagara County.
Our speciality is landscaping maintenance. We like nothing better than sprucing up local residential and commercial properties, keeping every blade of grass, branch and weed under control. Our team of specialists are trained, experienced and prepared to complete the job properly, quickly and to exacting standards. We've invested in cutting-edge machinery and equipment to handle the challenge of the seasons, pests and any size of outdoor space.
Save Time With A Trustworthy Landscaping Company Medina, Lyndonville, Albion, Middleport, and Gasport, NY
How much time are you willing to spend pushing a lawn mower? How much would you enjoy freeing up that time and knowing your lawn will look immaculate all the time? Houseman's Landscaping takes care of lawn debris, weed control, eding, pruning, and makes sure your property is something to be proud of and admired. Our efforts not only improve appearance and save time but reduce expenses as well. You don't need to buy, store and maintain a long list of equipment, and you can trust us to watch out for potential damage from dead limbs, encroaching roots and more.
Contact Houseman's Landscaping at (585) 590-9881 to inquire about landscaping maintenance services anywhere across Medina, Lyndonville, Albion, Middleport, and Gasport, NY. Those homes and businesses you notice and envy are probably our clients. We build long-term relationships through personalized attention, exceptional job performance, pride in our work and results you're going to truly appreciate.
Contact Us
Call us, email us, or stop on by. We look forward to hearing from you.